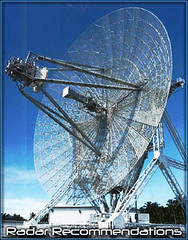 This week, I participated in another blog tour project dreamed up by Colleen from Chasing Ray. Monday through Friday, bookish blogs posted Recommendations from Under the Radar, encouraging people to pick up books that may have escaped their attention. Some of the chosen titles are out-of-print while others are recent releases. Nearly every genre and age group was represented.
Here was my schedule:
On Monday, Interactive Reader and I discussed the Body of Evidence mystery series by Christopher Golden and Rick Hautala. In fact, I just couldn't stop talking about it, as evidenced by my multiple posts, the last of which has a very special appearance from the author himself!
On Tuesday, I typed about The Girl in the Box by Ouida Sebestyen, which came out in 1988. I truly think that this book would do very well were it (re-)released today. I read it repeatedly when I was younger, and I'm getting chills as I type this now and realizing that this title slightly corresponds to a role I'm currently rehearsing.
On Wednesday, the lyrical novel Innocence by Jane Mendelsohn was considered at length, with a three-person discussion shared at Bildungsroman, Chasing Ray, and Lectitans in turn.
On Thursday, I praised Swollen by Melissa Lion. I then interviewed the author, and she in turn shared a sadly beautiful story-behind-the-story with me.
On Friday, I encouraged kids and adults alike to read The May Bird trilogy by Jodi Lynn Anderson.
Visit Colleen's blog Chasing Ray to learn more about this project and view the schedule in its entirety.