The Girl in the Box is Jackie, a teenager whose life changes the instant she is kidnapped. Locked in a basement-like room without any exit, without any light, Jackie inventories what she does have: one jar of water, a little bit of food, paper, and a typewriter. That is all.

She begins to type up letters. Some letters are to her friends. Some are to her family members. Others are to herself. She describes the kidnapping, although she doesn't know who took her or why such a thing happened. She details her surroundings. She wonders why she's there, and when and if she will go home. She remembers memories, both fond and painful.

This book makes me simultaneously cherish my freedom and miss my typewriter. I found this book in the library as a child and checked it out repeatedly. I had a typewriter at the time. No, I never attempted to recreate her story as either a writer's exercise or an actor's exercise, but I did love writing on that typewriter. Currently, I am working on a character who is victimized, and although her situation and circumstances are quite different from Jackie's, the timing of this post is still quite eerie. I made my selections for the Radar Recommendations project months ago and could not have known then that these two characters would be meeting in my mind today as I considered them in turn.

The fact that this book is now out-of-print makes me quite sad for multiple reasons, including my wish for another generation to discover it, this generation that is eating up heavy teen fiction, and because I'd love to actually own a copy.

I really want to read it again, and read it outside rather than inside. I feel as though that location change would make for an entirely different experience - to just be sitting where this character is not, cannot, would not be - In fact, I think it would almost make me feel guilty to be taking in the sky and sun and grass and trees as I turned the pages.

Perhaps The Girl in the Box by Ouida Sebestyen is still circulating in your library. Please go check out and tell me what you think.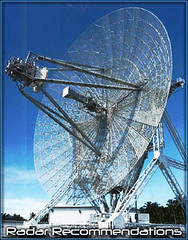 This is the second post in a series of Recommendations Under the Radar (or Radar Recommendations). RR is a project involving a multitude of literature blogs, as headed up by Colleen of Chasing Ray. The aim of this project is to encourage readers to pick up books which may have escaped their attention until now. Different blogs will be recommending different books all week long. Here's my schedule.

Tuesday Round-Up
A Chair, A Fireplace & A Tea Cozy: The works of Ellen Emerson White
Big A, little a: Ingo by Helen Dunmore
Jen Robinson's Book Page: The Changeling and The Velvet Room by Zilpha Keatley Snyder (I too love Snyder's books and am so happy to see Jen posting about them all week long!)
Bildungsroman: The Girl in the Box by Ouida Sebestyen
Finding Wonderland: A Door Near Here by Heather Quarles
Miss Erin: Girl With a Pen and Princess of Orange by Elisabeth Kyle
Fuse #8: The Winged Girl of Knossos</em> by Erick Berry
Bookshelves of Doom: The Olivia Kidney series by Ellen Potter
Chicken Spaghetti: The Natural History of Uncas Metcalfe by Betsey Osborne
Writing and Ruminating: Jazz ABX=Z by Wynton Marsalis
The YA YA YAs: Massive by Julia Bell