From the back cover of Swollen by Melissa Lion:

I run to feel my heart beat hard against my ribs, to feel strong, tough and free. I run from school and the good girls, the bad girls, all the labels. Once, just days before he died of a swollen heart, I ran from the most popular boy in school. And then, the day he died, a new boy arrived. A boy I would run to if he would let me, and maybe he will.

This is the story. It's about love. No matter how hard I try, it's never quite right. But I keep trying. I keep running anyway.

And then, the first line:

I ran.

And then, from the second page:

I was a middle girl. In everything I did.

Samantha Pallas is that middle girl. She is a part of her high school's cross-country team, which is the best team in school. but there are always girls in front of her, leading the pack, winning the races. She watches her classmates succeed in athletics, in school, in life, as she struggles to find her footing. She yearns to be seen, yet is content to get lost in the quiet. Often, she gets lost with a quiet boy, but even then, it is just for a short time, for an eyeblink, then never seen again, for the duration of a heartbeat, never long enough to have that heart fill with love.

Owen, Sam's classmate who died unexpectedly, was also a runner. Farouk, the boy who arrives at their school the day the tragedy is announced at assembly, doubts that Owen died of heart failure.

When Sam's friend Chloe expresses sadness at Sam's being an only child, Sam is quick to correct her: "I'm an only, not a lonely." She won't be an only child much longer: her father's girlfriend, who lives with them, is pregnant.

Sam feels detached from different situations on different levels. She worries that she may disappear altogether, yet she is not without hope, without some happiness.

Swollen has something in common with The Book Thief by Markus Zusak and The Great Gatsby by F. Scott Fitzgerald: I can open the book up to almost any page and find a quote that I love.

And so I waited in the library and touched the spines of the books I should have read long ago to make myself smart, to keep up with him. - Page 161

I have recommended Melissa Lion's novels to my customers many times. I would really love if someone would reading this blog would take me up on this recommendation. Swollen was an amazing debut novel and Upstream was an amazing sophomore release. Both made it onto my Best Books of 2005 list. Both blew me away.

If you like novels by Sarah Dessen - especially The Truth about Forever - then you must read Swollen by Melissa Lion immediately.

This is the first of three entries I posted regarding Swollen and Melissa Lion. I had the opportunity to speak with Melissa Lion at length about her writing career. Read the interview. She then shared something that really struck me, and that she has permitted me to reprint here. A million thanks, Melissa.

Read an excerpt of Swollen at the Random House website. Note that this excerpt is from Chapter One, but the book opens with a brief, powerful untitled prologue, which I quoted at the beginning of this post.

Visit Melissa Lion's website.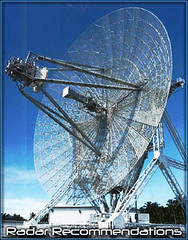 Today is the fourth day of Recommendations Under the Radar, a week-long literature project. Radar Recommendations was dreamed up by Colleen of Chasing Ray, and many blogs are participating in an effort to attract new readers to stories that are worthy of more attention and discussion. Here's my schedule.

Thursday Round-Up
A Chair, A Fireplace & A Tea Cozy: Friends for Life and Life Without Friends by Ellen Emerson White
Shaken & Stirred: The Changeover and Catalogue of the Universe by Margaret Mahy
Big A, little a: A interview with Helen Dunmore
Jen Robinson's Book Page: The Treasures of Weatherby by Zilpha Keatley Snyder
Finding Wonderland: Lucy the Giant by Sherry L. Smith
Miss Erin: Erec Rex: The Dragon's Eye by Kaza Kingsley
Seven Impossible Things Before Breakfast: Billie Standish Was Here by Nancy Crocker
Bildungsroman: Swollen by Melissa Lion, Interview: Melissa Lion, and Author Spotlight: Melissa Lion
Fuse #8: The Noisy Counting Book by Susan Schade
Chasing Ray: Juniper, Genetian and Rosemary by Pamela Dean
Lectitans: Who Pppplugged Roger Rabbit? by Gary K. Wolf
Writing and Ruminating: Hugging the Rock by Susan Taylor Brown
Semicolon: Overlooked Christian fiction