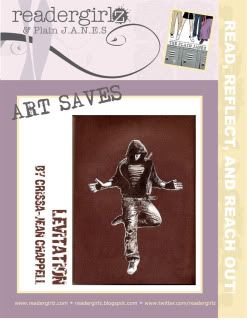 View the image in a new window.




Crissa-Jean Chappell, author of Total Constant Order, contributed this new piece to the Art Saves project for readergirlz. She calls it Levitation.

Thanks, Crissa, for your special contribution!

Visit Crissa-Jean Chappell's website and journal.
She also posted about Art Saves at her LiveJournal.
Read my interview with Crissa.
Read my review of Total Constant Order.