What inspires author Tom Sniegoski? Take a peek: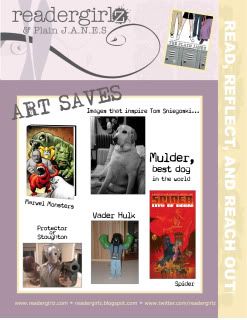 Click the image above to view it full-size in a new window.



Visit Tom's website.

I talk to or about Tom so much here at Bildungsroman that he has his own tag!

If you're in a creative mood, read more about Art Saves in this month's issue of readergirlz, then send your contribution to me lickety-split!